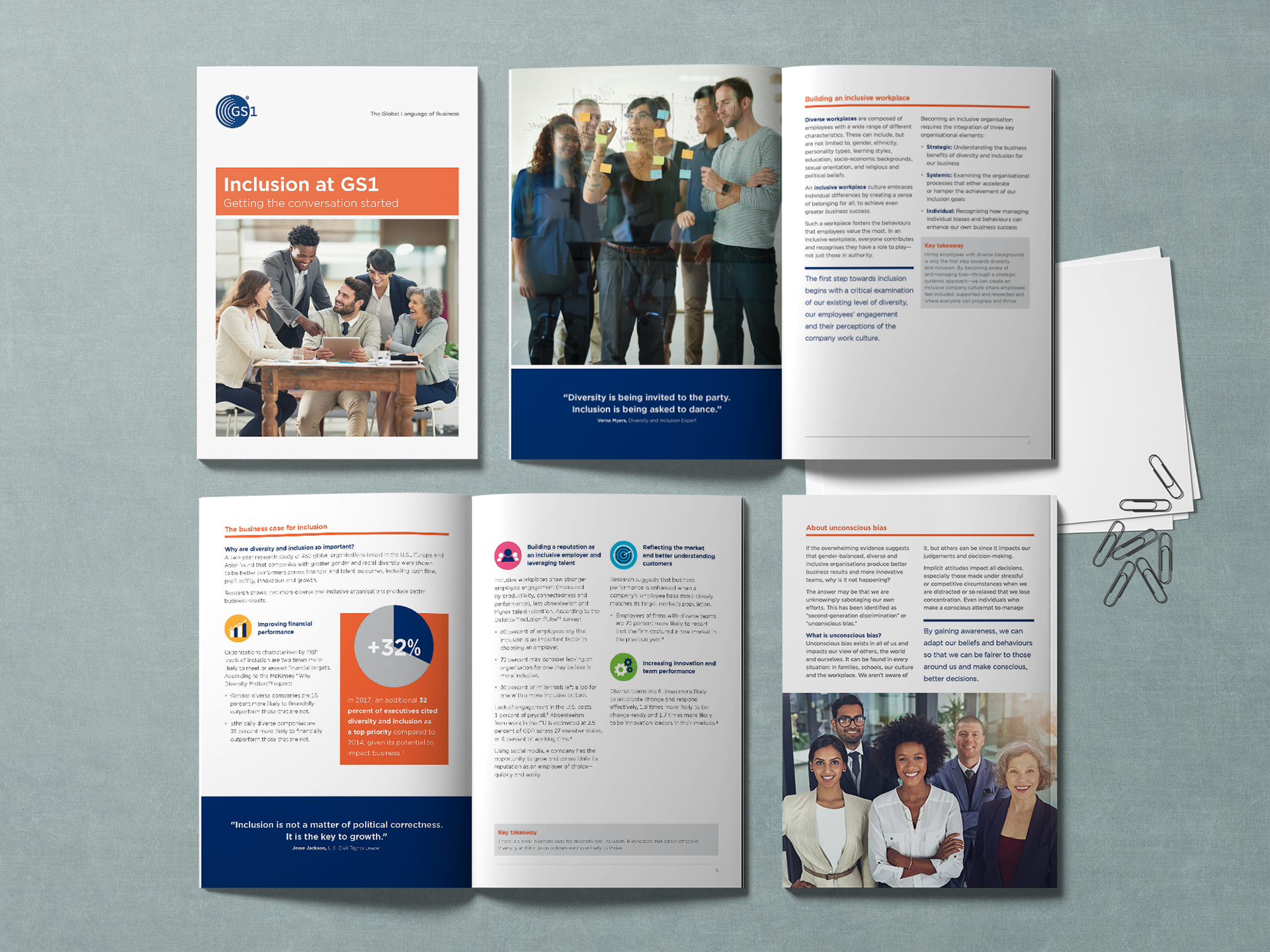 It was my pleasure to work with a client that promoted inclusivity, but made it a priority. This is a booklet that I designed to share the benefits of diversity in the work place that was shared with all of the member organizations around the world.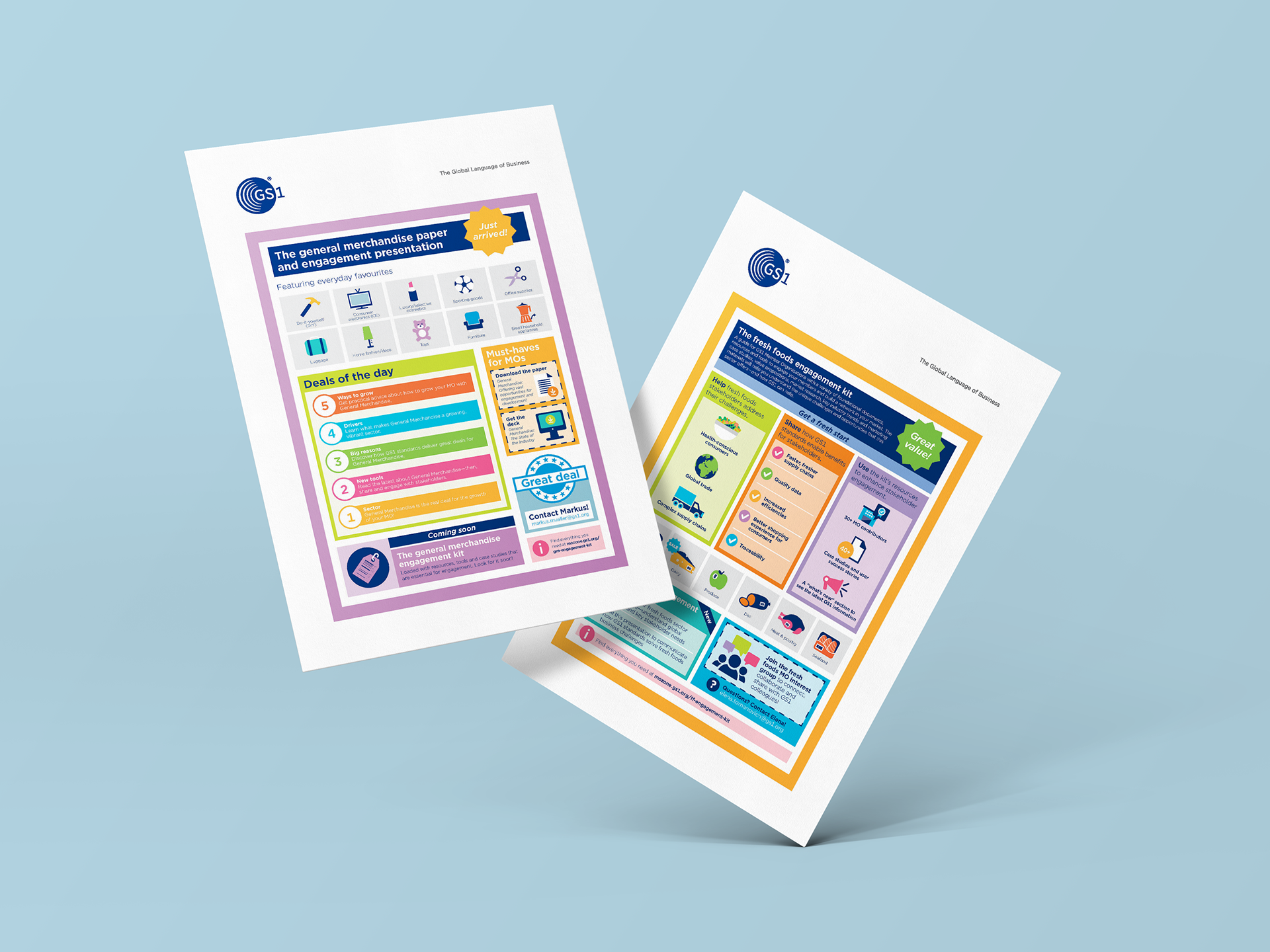 During my years working with this client I was responsible for creating multiple pieces of collateral.  Above is an example of flyers that were designed for the Global Forum to promote engagements kits for the general merchandise and fresh foods sectors.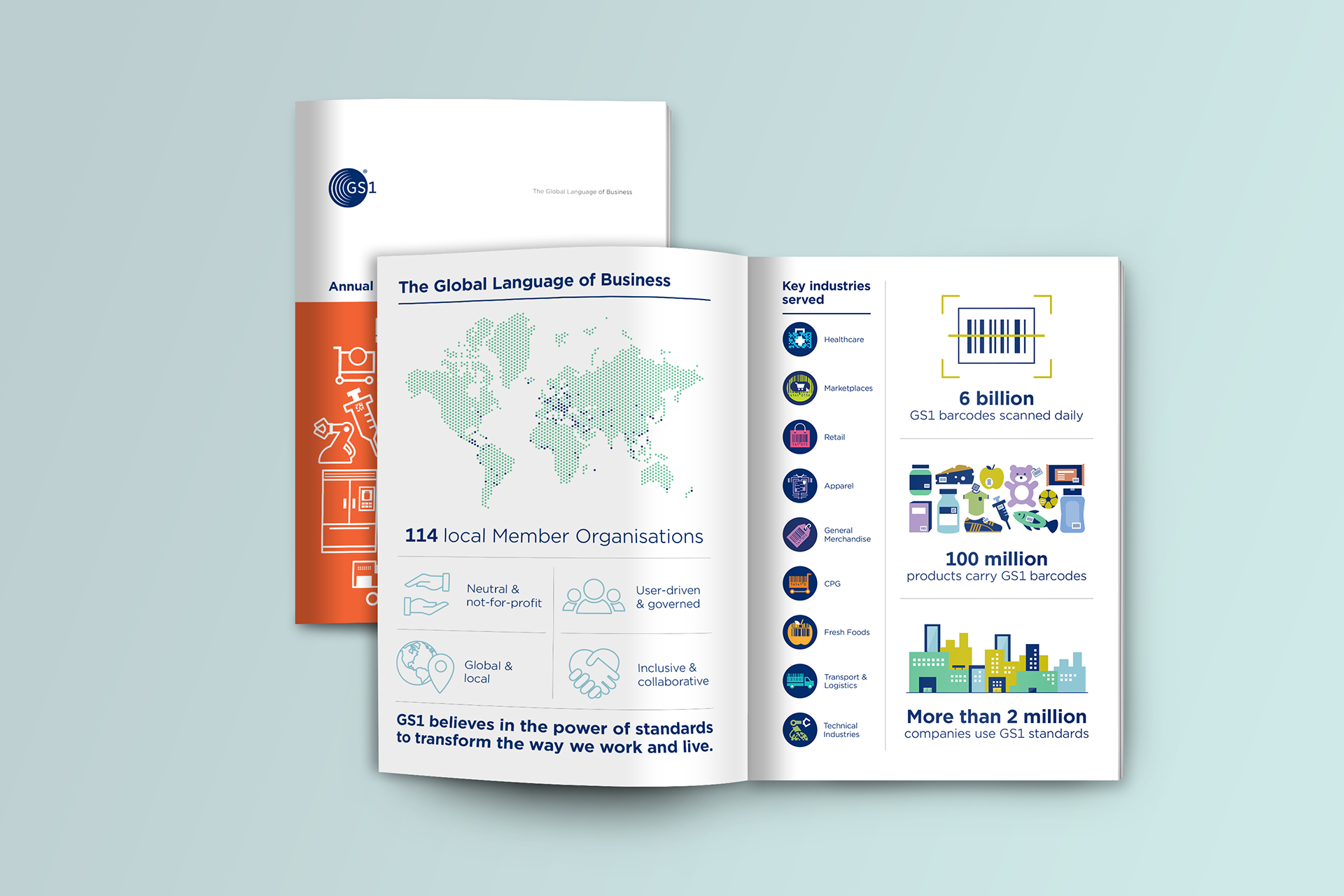 One of the main responsibilities while working with this client was to create infographics. Some infographics were created specifically for documents like Annual Reports, like the spread above, while others were created for presentations that were used by multiple member organizations, below. What all of these infographics have in common is that they feature components that were developed for the global brand as well as simplify complex topics to make them easier to understand by the audience.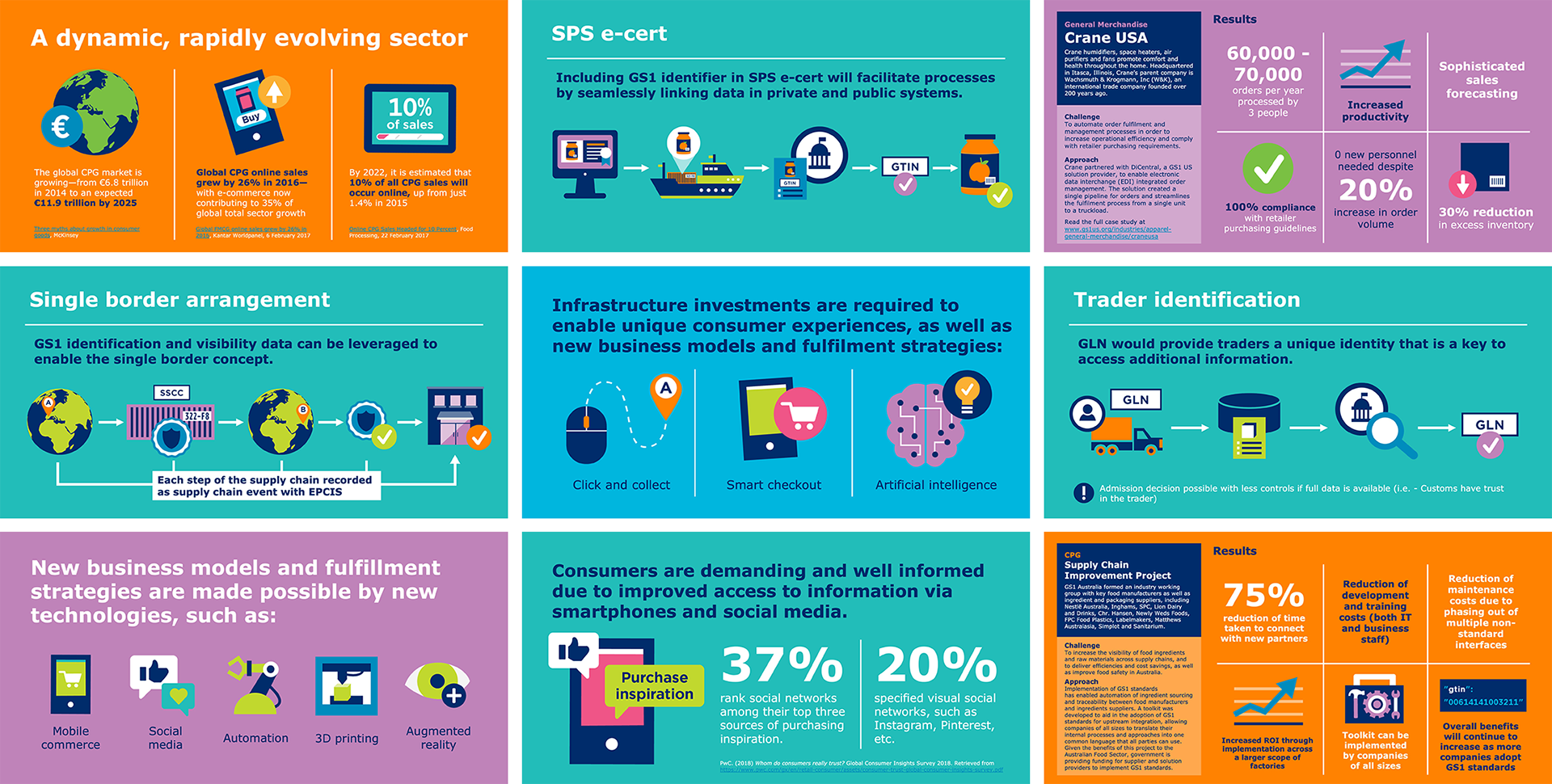 In late 2017, GS1 launched an initiative called "GS1 Cloud" to be a global source of trusted data that could be easily accessed by brand owners and consumers alike. For this project, I was a part of the team that created the marketing strategy and the advertising campaign for the program. I was also solely responsible for directing, styling, and creating props for the above photo series.